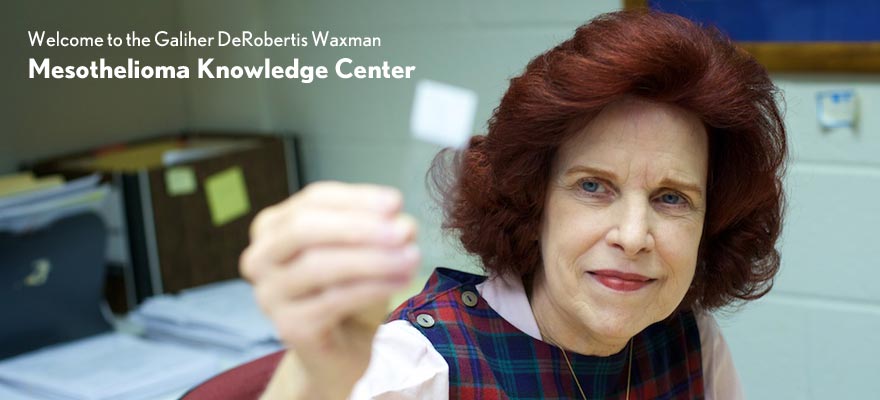 Table of Contents
Our Unique Knowledge
We created our Mesothelioma Knowledge Center to share with you the information we have gained representing mesothelioma families for over 35 years. In many respects, our documents and knowledge are unique. Our founder, Gary Galiher, filed one of the very first mesothelioma cases in the country in 1978. He and his attorneys then traveled the country, deposing corporate representatives of asbestos company witnesses and learning about the hazards of asbestos that had caused the client's disease.
The Galiher law firm has continued to represent mesothelioma families ever since, investigating where and how clients were exposed to asbestos. As a result, our firm now has one of the largest collections of company documents, as well as a unique data base of where asbestos products were used. Our unique database helps us work with our clients to identify the companies at fault in their case.
We have also worked with leading doctors who specialize in mesothelioma and have learned about the complex issues related to its diagnosis and treatment. We have an extensive library of medical texts, articles, journals, and books concerning mesothelioma – from its causes to diagnostic techniques to treatment protocols and clinical trials. We even have some original copies of landmark books detailing the hazards of asbestos.
We also have collected hundreds of thousands of pages of documents from the US Naval Archives and other historical records centers, containing vital information about the asbestos exposure of naval seamen and ship yard workers. As a result, we have our own unique library of historical ship-related documents showing the use of asbestos on Navy ships. We are proud to have this valuable resource at our disposal to effectively represent Navy veterans and shipyard workers in asbestos cases.
There is much more information in or Knowledge Center. We urge you to read the articles and learn more for yourself about this disease and treatment. We trust that you will find our Mesothelioma Knowledge Center a valuable resource.