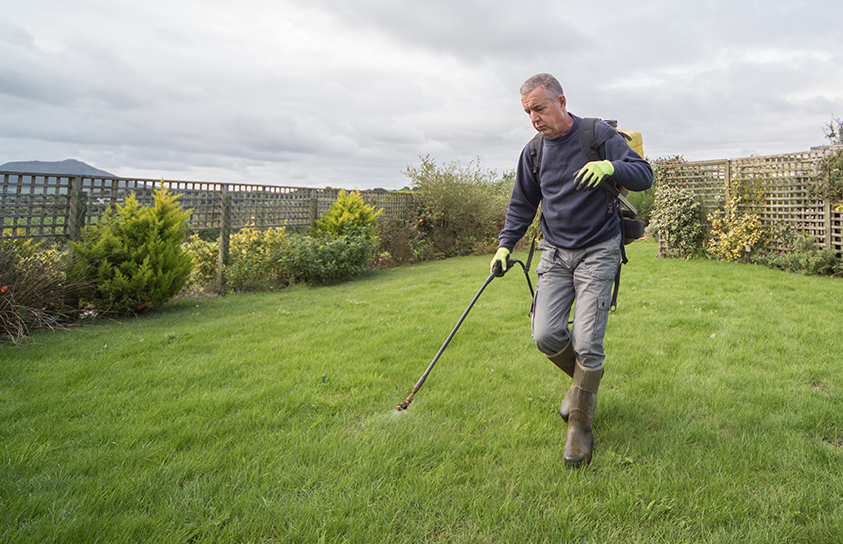 Studies show Roundup, a popular herbicide used at home and commercially, has been linked to cancer. Thousands of lawsuits are now pending against Monsanto, the agrochemical company that makes the weed killer, and its parent company Bayer. Companies like Monsanto have a responsibility to warn the public about the risks of using their products.
If you or someone you love has been diagnosed with non-Hodgkin's lymphoma after being exposed to Roundup or a glyphosate herbicide, you may be entitled to compensation. Galiher DeRobertis & Waxman is a leader in fighting for people injured by defective products and corporate negligence. Our Roundup lawyers can fight for you.

Exposure Increases Risk of Non-Hodgkin's Lymphoma
The World Health Organization declared glyphosate herbicide, the active ingredient in Roundup, a probable carcinogen in 2015. Researchers link several lymphatic cancers to the herbicide. A 2019 study reports that heavy glyphosate exposure increases your chance of developing non-Hodgkin's lymphoma by 41%. Liver disease and the blood cancer leukemia are also associated with exposure to the weed killer.
Cancers Linked to Roundup (glyphosate) Exposure:
Follicular Lymphoma
Large B-Cell Lymphoma
Leukemia
Mantle Cell Lymphoma
Non-Hodgkin's Lymphoma
T-Cell Lymphoma
Other Cancers
Who is at most risk of Roundup exposure?
Globally, Roundup weed killer is the most widely used weed killer. It is the number one herbicide in American agriculture, with an estimated 270 million to 290 million pounds used each year. Roundup is used both commercially and residentially on large and small properties. In recent years, Monsanto genetically modified corn and soybean crops to withstand frequent heavy treatments of Roundup herbicide. In the latest Pesticide Sales and Usage report, the EPA notes that American farmers almost doubled their glyphosate usage over the previous reporting period.
People using Roundup weed killer for many years or those who regularly spray large amounts have a higher exposure rate. Chances of a cancer diagnosis increase with extensive exposure to the herbicide. People who are at the most risk of Roundup exposure are those who work directly with the weed killer.
People at Risk of Roundup Exposure:
Applicators who spray Roundup at home
Farm and crop workers
Landscapers and groundskeepers
Workers at farm stands
Workers at large home improvement stores
Workers in smaller nurseries and garden centers
Roundup Weed Killer Lawsuits
In July 2018, a judge determined that all federal lawsuits could move forward against Bayer and Monsanto, over concerns that those exposed to Roundup are at risk for developing Non-Hodgkin's Lymphoma.
In three landmark verdicts, juries concluded that Roundup was responsible for the plaintiffs' non-Hodgkin's lymphoma. The most recent occurred in May 2019 for $2 billion (reduced to $87 million). The next two juries delivered verdicts in March 2019 for $80 million (reduced to $25.3 million) and in August 2018 for $289 million (reduced to $78 million). The juries also agreed that Monsanto failed to warn consumers of the known health dangers associated with Roundup weed killer.
How do you fight for the compensation you deserve?
Choose Galiher DeRobertis & Waxman, the law firm protecting the rights of Hawai'ian families for over 35 years, successfully recovering hundreds of millions of dollars for our clients. We are committed to fighting for people who are injured by Roundup weed killer and restoring victims to the fullest extent possible. Our attorneys will aggressively seek to hold the manufacturer, Monsanto, responsible for placing corporate earnings ahead of your health and safety. If you or someone you love has been diagnosed with Non-Hodgkin's lymphoma after exposure to Roundup or glyphosate herbicide, you may be entitled to compensation. Call Galiher DeRobertis & Waxman today for a free case review at 1-888-597-1441.
The Galiher law firm works tirelessly to obtain the best results for its clients in every case. Through our many years of practice, however, we understand that every case is unique and any recovery is based on the particular facts of the case at hand. Prior results cannot guarantee the results in future cases.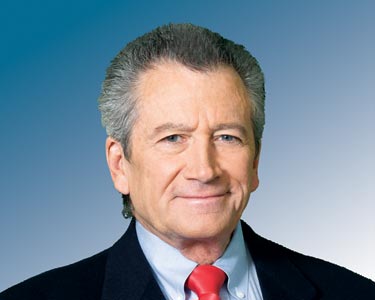 About Our Founder
Gary O. Galiher
Gary Galiher, the late founder of Galiher DeRobertis & Waxman, began practicing law in 1977 and started his own law firm the following year when he took on the first mesothelioma case in Hawai'i. We are proud to carry on his legacy, his personal commitment and his willingness to take on big organizations and companies on behalf of our clients.
READ MORE ABOUT GARY GALIHER
Our Core Values
We take your case personally and put your needs first. That means you will receive individual attention from our attorneys who work as a team. We leverage our vast experience and resources to ensure you get the best possible results, even if that means going to court. No kou pono drives our resolve — everything we do is on your behalf. And at the end of the day, nothing is more important to us than honesty and integrity.
Read More
Our Results
We fearlessly take on large companies on behalf of locals and win. With over $1 billion in recoveries our track record speaks for itself. For decades, we've negotiated substantial settlements, obtained successful verdicts at trial and have been successful at appeal.
Read More

No Recovery, No Fee
If there's no recovery in your case, you will not
have to pay a fee. We handle everything on a
contingency basis.

We Can Help
We provide free initial consultations. If you believe you or a loved one has a claim or a potential lawsuit, we are willing to meet with you to evaluate your claim with no obligation on your part. To learn more about your legal rights and options, please contact us to receive a free initial consultation.