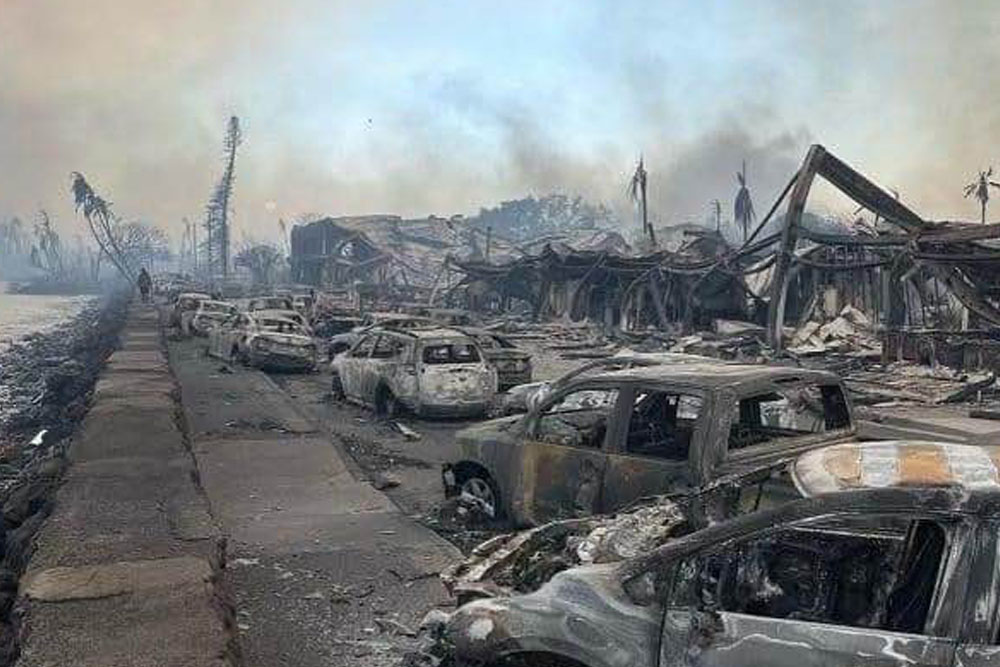 Our Hawaiʻi law firm is on the ground, working in the current effort to assist individuals, families and businesses impacted by the West Maui fire disaster. Our managing partner Ilana Waxman is a lifelong Maui resident. We have witnessed first-hand the tragic impact this fire has had on our neighbors, friends and loved ones.
As the search for the missing continues and the death count grows, we know the challenges for our island have just begun. The scale of the damage and its impact on Lahaina residents are coming into greater focus every day. And it's only been made worse by the knowledge that this could have been prevented. We want to help Maui fire victims get the compensation and assistance that they deserve so that we can rebuild our community even stronger than before.
We are working hands-on to help in the community. Support the victims of the Lahaina fire by donating the Hawai'i Community Foundation's Maui Strong Fund today.
Donate Now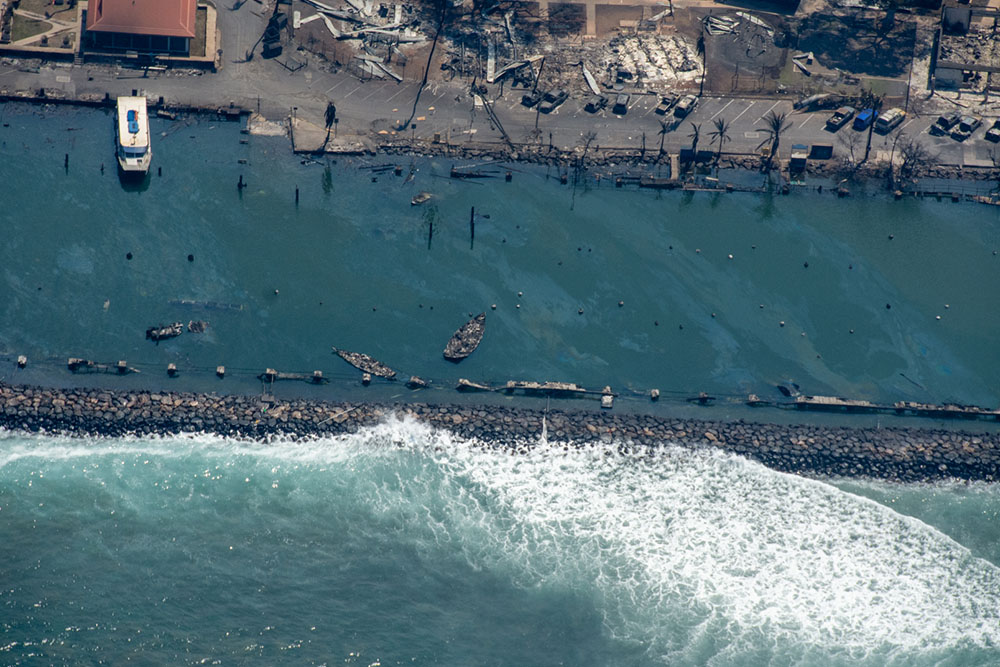 Legal Help for Maui Fire Victims
Our experienced legal team is available to aid Maui fire victims in understanding their options and legal rights, including ensuring that insurance companies provide prompt and fair compensation for losses. In this effort, Galiher Law is working alongside the Hawai'i State Bar Foundation, the Hawai'i Association for Justice and the American Association for Justice to provide legal assistance to victims of the fire.

Maui Fire Victim Compensation
The heartbreak we are all experiencing has only grown with new revelations the Lahaina fire could have been prevented. Authorities say negligence by electricity provider Hawaiian Electric Co. (HECO) may be to blame not only for sparking the blaze but also for causing delays and bottlenecks on the ground. Despite forecasted high-fire-danger conditions, HECO failed to shut off electricity, complicating evacuation efforts and emergency response. Investigators say dozens of still-energized poles fell across roads in West Maui, hindering the ability for residents to evacuate and for emergency crews to respond. Our firm is experienced in obtaining justice and monetary damages for victims from powerful corporations and entities like HECO.

Our Hawaiʻi Fire Lawyers Protect Victims
Our law firm has worked hard to ensure people living in Hawaiʻi are protected from negligent behavior on the part of large corporations like HECO. State laws allow individuals and businesses to recover monetary damages when negligent parties are found responsible for damages caused by their actions, including:
Wrongful death
Personal injury
Pain and suffering
Property damage
Business interruption
Bad-faith insurance by insurance companies
If a large company was responsible for these fires, you deserve to be compensated for your losses, regardless of insurance or property ownership status. Our law firm has years of experience in corporate negligence litigation and can help you get the justice you deserve.
Were you a victim of the Maui Fires? Find out if you're eligible for compensation. Contact our Maui fire lawyers for a free consultation.
Contact Us Now

Fight For Your Hawaiʻi Insurance Rights
As Lahaina begins the long rebuilding process, thousands of claims are being filed with insurance companies. However, insurance companies operate with an unfair advantage with complicated contracts and claims processes. Policyholders often don't understand the  process, their rights and the benefits they are entitled to. We are able to help protect policyholders from insurance companies operating in bad faith and engaging in unfair and dishonest practices, including:
Intentionally delaying reimbursement for insurance claims
Intentionally denying claims
Underestimating and underpaying damage claims

How our Maui Fire Disaster lawyers can help you
If you feel like your insurance company has not treated you fairly or that another entity needs to be held accountable, our experienced Maui fire disaster attorneys are available to help. You have protections if a claim is denied or if your insurance company undervalues your claim. Consult with one of our Lahaina fire attorneys who can protect your rights, negotiate for you and secure the compensation you deserve.
Speak With Our Maui Fire Lawyers Now
Need assistance in working with your insurance company? Speak with our experienced fire attorneys now.
Free Case Review
Our Core Values
We take your case personally and put your needs first. That means you will receive individual attention from our attorneys who work as a team. We leverage our vast experience and resources to ensure you get the best possible results, even if that means going to court. No kou pono drives our resolve — everything we do is on your behalf. And at the end of the day, nothing is more important to us than honesty and integrity.
Read More
Our Results
We fearlessly take on large companies on behalf of locals and win. With over $1 billion in recoveries our track record speaks for itself. For decades, we've negotiated substantial settlements, obtained successful verdicts at trial and have been successful at appeal.
Read More

No Recovery, No Fee
If there's no recovery in your case, you will not
have to pay a fee. We handle everything on a
contingency basis.

We Can Help
We provide free initial consultations. If you believe you or a loved one has a claim or a potential lawsuit, we are willing to meet with you to evaluate your claim with no obligation on your part. To learn more about your legal rights and options, please contact us to receive a free initial consultation.