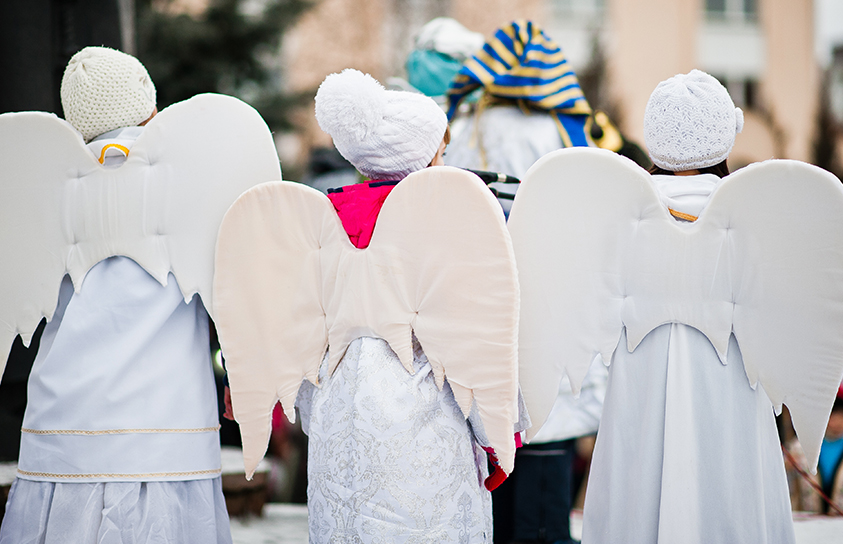 Contact Form Svcs. Landing Pages
Helping Survivors of Childhood Sexual Abuse Find Justice
In the United States, 10 percent of all children experience some form of child sexual abuse before age 18. And most children who are molested know their assaulter. Only 10 percent of children are abused by a stranger; 90 percent know their abuser. Sadly, the U.S. Department of Justice estimates that only 31 percent of sexual assault cases are reported to authorities. But recent laws now permit survivors of sexual abuse, even from several years before, to seek justice.
For many, the effects of childhood sexual abuse can last well into adulthood. According to research, long delays in reporting such trauma are typical. For too long, laws mandating short reporting periods have allowed abusers to continue assaulting children. Abusers hid behind positions of authority, vestments, badges of honor, whistles, and medical licenses, but no more. New state laws across the county, including California and Hawaii, now allow adult survivors of child sex abuse to seek justice and compensation.
Galiher DeRobertis & Waxman is helping survivors of childhood sexual abuse find justice and compensation. We are part of a network of experienced sex abuse attorneys representing survivors across the country. Our national legal team works diligently to ensure we get the best results for our clients. Contact is confidential and discreet.
If you are an adult survivor of childhood sexual abuse, contact us at 1-877-8-ABUSED (1-877-822-8733) to speak privately with a member of our Childhood Sexual Assault Legal team.
The damage of childhood sexual abuse committed by adults within trusted institutions that we depend on is resounding. Many young survivors' complaints were ignored or silenced as children, while others were time-barred because they waited until adulthood to report the abuse. Still, some victims in their 50s and 60s are just now uncovering repressed childhood sexual abuse. These survivors are finally making the connection to years of psychological distress, failed relationships, and destructive behaviors stemming from long-forgotten or suppressed abuse.
Frequent Settings of Assault
Church
Church is a sacred space that, unfortunately, sexual predators have learned to exploit. Church outings, activities, events, and ministry all pose opportunities by which young parishioners can be victimized. Headlines are rife with examples of sexual abuse stemming from church authorities affiliated with the organizations ranging from the Catholic Church to the Southern Baptist and United Methodist churches. If you or a loved one was or is a survivor of clergy abuse, our team will fight for your rights in the interest of justice.
Scouting and Other Organizations
Organizations that parents trust to provide educational and recreational enrichment for their children can also act as dangerous situations for child sexual abuse. When parents entrust their children to extracurricular groups such as scouts or clubs, they never anticipate that camping, after-school projects, or mentorship could devolve into their child being victimized. If you or a loved one has experienced abuse while participating in scouting or another extracurricular organization, our legal team will advocate for you.
Organized Sports
Youth sports are a treasured rite of passage for many children, instilling physical and social skills on the playing field. However, between 2 and 8 percent of athletes (both minors and young adults) are believed to encounter sexual assault in a sporting environment. Studies have confirmed that in 98 percent of these incidents, the abusers are coaches, teachers, or instructors, and both school and club sports can present opportunities for abusers to exploit children. Our experienced team will fight to obtain justice for you or your loved one who was a victim of sexual abuse while participating in organized sports.
School
Educational institutions are cornerstones of formative development for children, and it is vital that schools and daycares are places where children feel and are safe. However, many predators have violated the trust of children and parents by exploiting those entrusted to them. Call us today if you or a loved one was sexually abused by an educator or school staff member.
Medical Treatment
Medical professionals such as doctors, dentists, and hospital staff are entrusted to treat their patients with respect as they provide medical care. Violating that trust by sexual assault is a serious breach of medical ethics and the law. Call us today if you or a loved one was sexually abused by a medical professional. Let us put our legal experience to work for you to obtain you or your loved one the justice they deserve.
Childhood Sexual Assault Legal Team
Our Childhood Sexual Assault Legal Team offers a dedicated and heightened level of survivor support and discretion. Coupled with our accomplished and seasoned trial lawyers, we work with experts who know the Catholic Church and who are also survivors of abuse by priests.
Adult survivors are getting a renewed chance at justice. New state laws are allowing survivors to seek legal action and compensation. In California, Hawaii, and a handful of other states, the time limit in which you can file a case has been extended. Survivors who may have been previously time-barred from suing abusers or the institutions they represented now have the opportunity to file a lawsuit. Survivors can bring a claim even if the abuse occurred decades ago, or if a prior lawsuit was filed but dismissed as time-barred.
Learn more about the rights of childhood sexual abuse survivors
Our lawyers provide free initial consultations. If you are an adult survivor of childhood sexual abuse and you believe you have a potential lawsuit, contact us. We will meet with you to evaluate your claim with no obligation on your part. To learn more about your legal rights and options, please call 1-877-8-ABUSED (1-877-822-8733). Our team will begin working immediately and aggressively to obtain the best result for your case. Contact is kept confidential.