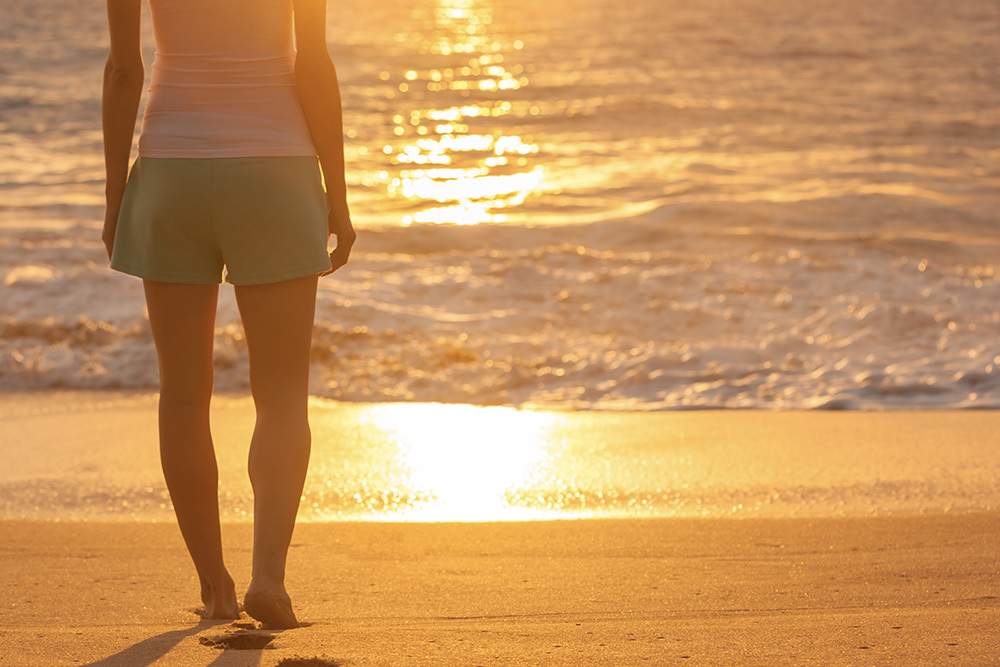 In March 2020, as states around the country issued stay-at-home orders in light of the COVID-19 pandemic, workers at the National Sexual Assault Hotline noticed a devasting statistic: for the first time ever, half of the hotline calls were made by children under the age of 18. As a result of the incoming contacts, it was clear to the Rape, Abuse and Incest National Network (RAINN), which runs the hotline, that child sexual abuse was escalating in both frequency and severity. Many children found themselves quarantined with their abuser, and the abuser was now abusing them daily.
While the pandemic upturned much of the normalcy in our world, children, and even those who were once minors, continued to live in endless cycles of shame, fear, and pain. Although this last year has been one of isolation for the purpose of safety, there are still countless sexual abuse allegations and police investigations taking place in States like Texas, Illinois, and California. For many, safety seems so far out of sight.
Clergy Sex Abuse Allegations on the Rise
There is a wide range of reasons people don't report their experiences with sexual harassment or abuse to authorities and oftentimes even hide them from friends and family members. One reason may be self-blame, according to Karen G. Weiss, an associate professor of sociology at West Virginia University. "The public may not realize just how many victims of any crime blame themselves for their own victimization,'Äù Weiss said. "They may question what they did wrong and believe it was their fault.'Äù Another reason, and the one most likely common among victims of child sex abuse, is that many people who have been molested don't realize it as such. It's not until they're well into their years of adolescence and young adulthood that the abuse materializes into reality. Some never come forward; others do so only decades later.
Recently, two brothers in their 60s described years of sexual abuse suffered from Michael Pfleger 'Äì a now-former catholic priest of the Archdiocese of Chicago. They grew up in an improvised neighborhood on Chicago's West Side, the two youngest of five children who joined the choir at the Precious Blood Catholic Church. They said they were drawn to a young, charismatic seminarian who directed their musical performances and took them out for pizza. The men, whose abuse began in the early 1970s, never revealed the secret, not even to each other — at least not until the younger of the two submitted his allegations to the Roman Catholic Archdiocese of Chicago.
Such occurrences exist in Texas too. As of November 2020, Six former students at the Jesuit College Preparatory School of Dallas joined a lawsuit saying they were abused by priests when they were enrolled there during the late 1970s and early 1980s. One of the most troubling aspects of the case is that the Jesuit Order had knowledge that these priests had accusations lodged against them for sexually inappropriate conduct and yet allowed them to remain as teachers at the Prep School.
California Assembly Bill 218 Helps Hundreds to Come Forward
In 2019, California Governor Gavin Newsom signed a bill that allows new lawsuits to be filed – lawsuits based on old child sexual abuse allegations previously barred by the statute of limitations. The new law provides a three-year window beginning in January 2020 for new lawsuits to be filed. Today, for the first time, attorneys handling those cases have a clear idea of just how many victims are taking advantage of this window. In Northern California alone, there are a little over 600 victims of clergy abuse. Experts expect a significant rise in more new cases in Southern California, even though many victims never cross the threshold of publicly admitting their priests sexually abused them.
A spokesperson from the Survivors Network of those Abused by Priests (SNAP) explained in a statement that every time a survivor comes forward to tell their story, society becomes much safer. "We know that many Catholic abusers are alive and unmonitored, meaning they pose a current danger to the communities they live in. Fortunately, Assembly Bill 218 will help repair that problem, allowing survivors to come forward and creating safer, more informed communities.'Äù
How We Help Sex Abuse Victims
Our national sexual abuse lawyers work one-on-one with survivors, offering a direct, personal level of care and discretion. We use our decades of experience battling big organizations to fight on behalf of survivors, aggressively taking on those responsible for causing pain and suffering. If you are a survivor of childhood sexual abuse, we can help.