When I meet with my clients suffering with mesothelioma, my first and foremost concern is making sure they are getting the proper treatment for their disease.  Treatment for mesothelioma typically involves a combination of therapies that include surgery, chemotherapy, and radiation.  Because of the critical role that chemotherapy plays, I was alarmed when I read recently that the Federal Drug Administration (FDA) has announce that for the year 2011 there is shortage of certain cancer drugs, including ones used to treat mesothelioma.  It has been reported that Cisplatin and Paclitaxel are both currently experiencing shortages.  Cisplatin and Paclitaxel are two of the chemotherapy drugs used in the treatment of mesothelioma and lung cancers.  Finding a solution to this shortage is an urgent matter.
Cisplatin & Paclitaxel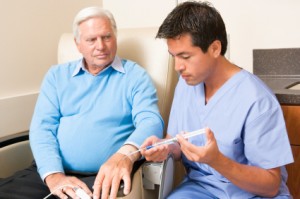 Cisplatin has been in used to treat various types of cancer since the late 1970s.  Cisplatin can be administered orally or intravenously and is typically used in combination with two or more drugs such as Gemcitabine or Alimta.  The combination of Cisplatin and Alimta is one of the most effective chemotherapy treatments for patients suffering from pleural mesothelioma who are not able to undergo surgery.
Paclitaxel received FDA approval for the treatment of cancer in January 2005.  It is most commonly used in the treatment of ovarian, breast and lung cancers and is administered intravenously.  It has been used as an early postoperative treatment for peritoneal mesothelioma patients.
As the news of the cancer drug shortage has reached doctors and hospitals, they have already begun to make adjustment and modifications to treatments.  Hospitals and doctors want to ensure the drug shortage will not affect patients.  Thankfully, new treatment options for this devastating disease are being discovered every day.  With new developments in the medical field, hopefully the drug shortage will have little to no effect on cancer patients.
Doctors Finding Treatment Modifications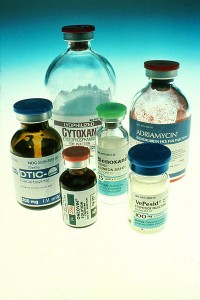 Finding the treatment option that is right and most effective for a particular mesothelioma patient is very important.  But the right treatment option depends on many factors and what is right for one mesothelioma patient may not be right for another.  For this reason, I strongly encourage my client to discuss all treatment options that are available to them with their doctors.  Chemotherapy will be one options and a very likely treatment.  Experienced mesothelioma doctors will assess the potential benefits of the available chemotherapy drugs given the patient's circumstances.  They will also tell patients about any and all side effects and remind them to report any uncomfortable or bothersome effects so that modifications can be considered.
Given the predicted shortage of some chemotherapy drugs, mesothelioma doctors will need to work with their patients, hospitals, and drug manufacturers to ensure that the predicted shortage will not adversely affect treatment plans.  This shortage is simply one more reason why it is critical that scientists continue to find a cure for mesothelioma.