As we gather with family and friends this Thanksgiving holiday, it is a time to reflect on all that we are thankful for.  I am extremely thankful to be surrounded by wonderful people in my life and to have met many special clients through my work as a mesothelioma attorney.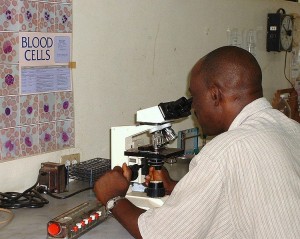 When I think of my clients, I am especially grateful to all of the doctors and researchers who are working everyday to find a cure for this devastating cancer.  I have written many articles on the new and exciting medical and scientific advances that are on-going in the search for new treatments, and hopefully a cure, for mesothelioma and many other cancers.  I am continually astounded by the hard work, dedication, and creativity of these doctors and researchers.
It is their unrelenting determination that will someday lead to a cure for mesothelioma. I am thankful for their efforts and will be eternally grateful when this disease is finally cured.