My clients have often told me that after hearing their doctor say "You have been diagnosed with mesothelioma," they don't hear much else being said.  This devastating diagnosis often comes with an expected survival time of less than a year.  Receiving a diagnosis of mesothelioma is understandably an overwhelming experience for both patients as well as their families.
Doctors will typically recommend a multimodality approach as the best course of treatment.  Multimodality treatment involves the combination of surgery, chemotherapy, and radiation.  As you can imagine, this type of treatment involves a whole team of doctors including oncologists, surgeons, and pulmonologist as well as other specialists.  This means lots of doctors and appointments that patients will need to keep track of.  Dealing with this devastating cancer can be enough of a job never mind keeping a schedule of doctor appointments.  Assistance in helping mesothelioma patients navigate the sometimes confusing paths of the medical care system is welcome.
Patient Navigators Are There to Help Mesothelioma Patients
Many medical centers have begun to keep "Patient Navigators" on staff to help patients better understand medical information and stay organized during this difficult time.  Patient navigators are trained health care professional that offer guidance and support during a patient's treatment.  The job of a patient navigator is first and foremost to alleviate as much stress and confusion for patients and their families as possible.  Their job also entails setting up appointments at the most convenient time for the patient, meeting with the patient's medical team to discuss the plan for care and treatment, and keeping a list of all prescriptions, medications and ongoing treatments, discussing with the medical team progress or difficulties the patient maybe experiencing.
Although medical care is the first priority of a mesothelioma patient, there are also additional needs that may arise during treatment.  An effective patient navigator will be expected to assist patients with medical insurance issues and financial assistance.  Since patients sometimes live a great distance from the closest cancer treatment center, a navigator may be responsible for coordinating transportation to and from the treatment facility.  During cancer treatments mesothelioma patients may experience side effects which may lead to a lack of proper nutrition.  A patient navigator should be proficient in making sure the patient maintains proper nutrition and strength for treatments.  A positive mental attitude is also essential to fighting this devastating disease, a navigator should check in on a patient's overall mental health from time and time and be able to suggest suitable counseling or support groups for patients and their loved ones.  The patient navigator is there to make sure the patient does not feel alone during this difficult process.
The Patient Navigation Program at Queen's Cancer Center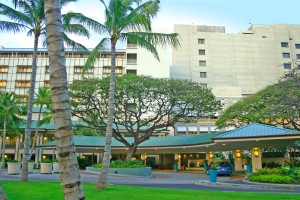 A great example of an innovative Patient Navigation Program is at Queen's Cancer Center in Honolulu, Hawai'i.  At Queen's, a group of highly trained professionals guide patients through their medical treatment and transition from inpatient to outpatient care when necessary.  The result for the patient is improved medical care, more focus on quality of life and an overall better experience for the patient at an extremely difficult time.  The Patient Navigation program at Queen's Cancer Center has drawn national recognition for the fantastic work they are doing with their patients.
Patient navigation programs offer mesothelioma patients the ability to focus on their treatment and overall health leading to a better quality of life.  My firm and I are always eager to find new programs and treatments that may lead to an enhanced quality of life for our clients suffering from mesothelioma.  Navigating the paths of mesothelioma treatment can be at times be dark and confusing but with the help of patient navigators to light the way the journey through medical care can become less bewildering.