In my thirty-three years as a mesothelioma lawyer, I have learned to investigate and identify those responsible for my clients' asbestos exposure.  Of all the exposures to asbestos, the occult – or unknown – is perhaps the most difficult to identify.  Known as the Fifth Wave of exposure, it is one of the most prevalent stories told today by the newly diagnosed mesothelioma patient.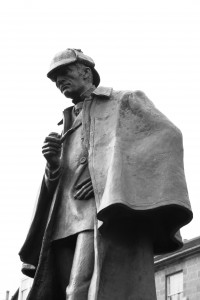 Uncovering Each Client's History of Asbestos Exposure
Malignant mesothelioma is a "signal tumor" for asbestos exposure.  Asbestos exposure is the main cause of malignant mesothelioma, and the vast majority of the cases can be linked to a known occupational exposure.  However, in some cases, patients who have been diagnosed with malignant mesothelioma cannot recall where they have been exposed to asbestos – or they do not know that they were exposed to asbestos at all.
There is a very good reason for these patients' lack of awareness.  Some exposures took place twenty, thirty, or forty years ago, and have been forgotten.  Other exposures were so minimal or took place in such unique settings or unusual circumstances that the patient is totally unaware of them.  Many of these exposures took place in childhood.
Asbestos Exposure Occurs in Many Different Settings
It is important for mesothelioma patients and their families to know that asbestos is found in many different products and exposures occur in many different settings.  Some of these may be familiar to most people; others are not so well-known.
Gaskets; sprayed-on fireproofing; fire blankets; plastic fillers; asphalt and vinyl felts; papers and adhesives; flooring and roofing materials; filters; putties, caulks, and cements; acoustical and decorative plaster; joint compound; ceiling and floor tiles; drywall and paints; surfacing and reinforcement materials; textiles; electrical wiring; and water supply lines – all of these are examples of products that may contain asbestos.
Asbestos is also present in friction products.  The asbestos in brake-linings and clutch pads is hazardous not only to mechanics working in garages, but also to the "weekend mechanic" who works on his or her own cars or trucks.
Other occupational exposures are not so well known:  bakers, jewelers, rubber workers, paper mill workers, teachers, custodians, laborers, and maintenance workers.
The "Secondary Exposures"
In addition to posing a hazard to those who are working directly with asbestos products, asbestos is also a danger to those who are merely in the vicinity – to "bystanders" and others who often unknowingly come into contact with asbestos dust. These are sometimes called the "secondary exposures."  Asbestos fibers become airborne, and very small fibers can stay in the air for long periods.  There are many reports in the literature of mesothelioma arising from neighborhood and residential exposures – those who live near mines, shipyard, construction sites or factories where asbestos is in use or where demolition activities are taking place.
There is also the matter of "asbestos in place."  Asbestos is most hazardous when it is friable.  It is present in many older buildings and it is released during repair work and during demolition and renovation.
Entire families have been exposed when workers brought home dusty clothes.  It is well known that women have contracted mesothelioma from washing their husband's work clothes.  However, it is not so well known that asbestos dust brought into the home can remain there in carpets, drapes, and furnishings, where family members live and children play.
It is the invisible dust that poses the most danger.
A Brief or Low Level Exposure Is Enough
Even a brief or low level of exposure to asbestos is enough to cause malignant mesothelioma.  These types of exposure are very real, and they can have disastrous consequences.  There is no known safe level of exposure to asbestos.
If you have been diagnosed with mesothelioma, but you cannot recall ever having been exposed to asbestos – do not be so certain.  It is your attorney's work to investigate all possibilities, and our team is prepared to do just that.  Although this can be a frustrating and sometimes daunting part of our work, in most cases this is not an unsolvable mystery.  In almost all cases of mesothelioma, there has been asbestos exposure in the patient's past.
For more information on hidden asbestos exposures, please visit our Mesothelioma Knowledge Center.