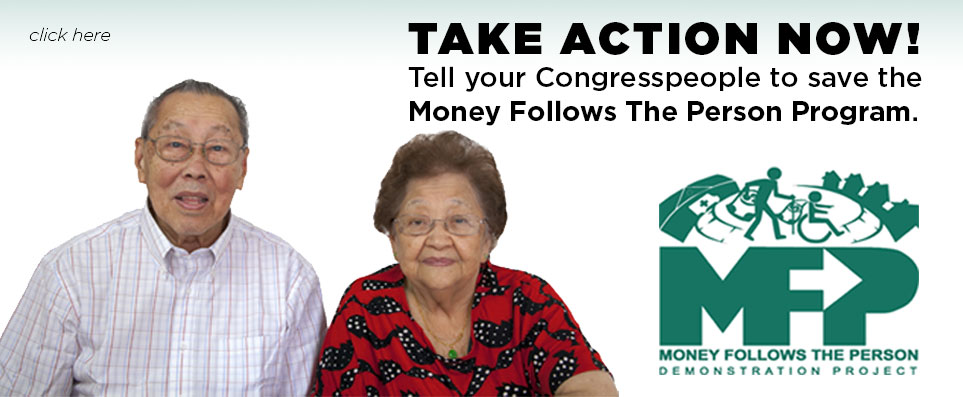 The Money Follows the Person Grant program has helped more than 50,000 people move out of assisted living and nursing home institutions, back into their communities of choice. The program gives people the right to decide where they live and receive home and community services and supports.
Nearly half of the people who gained this new freedom were seniors. The rest were struggling with physical or developmental/intellectual disabilities, or mental illnesses—people most in need of the kind of support the MFP program provides.
Moving out of institutional care not only gives participants a renewed sense of independence and belonging: it saves the state and federal government (and, therefore, the taxpayer) money, because providing services costs less in the community and outside of dedicated care facilities.
That's why we all win with the MFP program, and why it has broad bi-partisan support. Yet, without action in Congress to renew, it will be discontinued at the end of September, 2016.
If you would like to help, click the banner above and tell your members of Congress to continue the MFP Program. It takes about a minute.