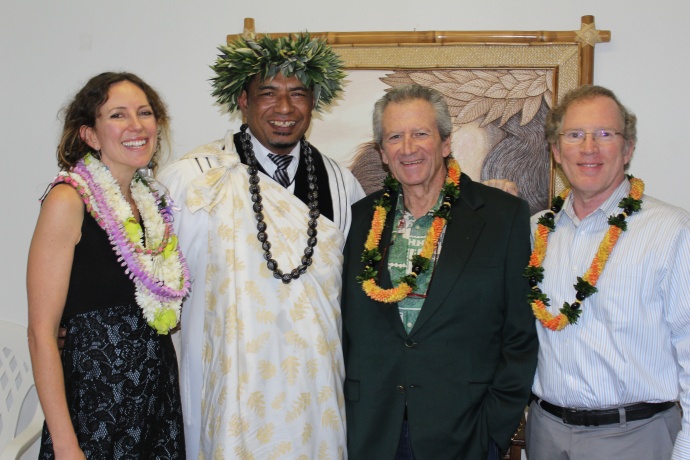 2015 is a big year for us: we are very excited to have opened a new office on Maui.
The Valley isle office is located at 2171 W. Vineyard St. in Wailuku. It's managed by partner Ilana Waxman, who was born and raised on Maui.
"We are pleased to have Ilana as our firm's new managing partner," said our Senior Partner Gary Galiher. "Her outstanding legal ability has brought her to the forefront in asbestos and product liability litigation and made her a natural choice to become the firm's next partner. We know her commitment to her profession is unwavering, and her representation of our local clients and their families will continue to shine through as she opens our new office in Maui."
After graduating from Baldwin High School, Ilana attended Wesleyan University in Connecticut where she received a bachelor's degree with high honors. She received her law degree from the University of California, Hastings, where she graduated summa cum laude and was ranked first in her graduating class.
In 2007, Ilana moved back to Hawai'i and joined the Galiher law firm, where her practice focuses on the representation of Hawai'i residents with mesothelioma and other diseases caused by asbestos exposure. She also works on whistleblower and fraud cases, pharmaceutical cases, product liability, and wrongful death claims.
"I am grateful for the opportunity to join the firm as a partner and open its first Neighbor Island office on Maui," said Ilana. "Having grown up on Maui, it means a lot to me to be able to come home and follow in the footsteps of my parents who spent their careers as attorneys serving the people of Maui."