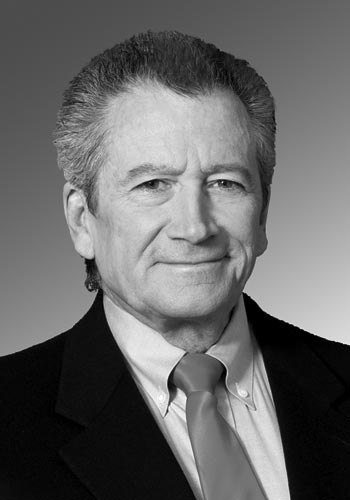 Gary Galiher, the founder of Galiher DeRobertis & Waxman, tragically passed away on November 15, 2016. Gary began practicing law in 1977. From the beginning, Gary had a strong desire to represent injured clients and to do jury trials. Before law school, Gary graduated from the University of California at Los Angeles with a bachelor's degree in Psychology. He came to live in Hawaii and made it his home. He first worked as a carpenter, as a commercial diver, and also as a captain of a dive shop tour boat. Before long, he became a special education teacher in the Department of Education. After teaching special education at Haleiwa Elementary School for four years, Gary decided to study law. He graduated from the William S. Richardson School of Law at the University of Hawaii at Manoa.
A Passionate Advocate for His Clients
In 1978, Gary began his own law firm, which would later become Galiher DeRobertis & Waxman. He always represented injured or sick clients who have been wronged by the negligence of another, and was always a passionate advocate for his clients.
Over his career, Gary tried at least 50 cases to verdict, and many more have settled on the courthouse steps. In 1982 the first mesothelioma case to be tried in the State of Hawaii was The Estate of Tristan Nobriga v. Raybestos Manhattan. Gary represented the Nobriga family through the trial and made landmark Hawaii case law at the Hawaii Supreme Court. Other jury verdicts include the case of Lawrence Kaowili, $8.2 million; Kenneth Cain, $5.3 million, and Warren Miyashiro, $9.8 million.
Tenacity and Hard Work Key to Maximum Recoveries
As an individual, Gary had a personal philosophy that he can do anything to which he sets his mind. He was aggressive and tenacious when he decided to take on a case. A case in point is the State of Hawaii's tobacco lawsuit against all of the major tobacco companies such as Phillip Morris and Brown & Williamson. The State of Hawaii saw fit to appoint Gary as a Special Attorney General to represent the State's interests in this complex and innovative lawsuit. His work in the litigation resulted in a $1.38 billion settlement for Hawaii.
Gary's trial skills combined with his tenacity and hard work obtained outstanding recoveries for his clients.