We've previously posted a roundup of Hawai'i-based community resources, which can show you where to turn if you are concerned about the well-being of any older person, or if you need to report elder abuse. In the spirit of that post, here we are presenting a new collection of 12 free online resources, which run the gamut of health issues for older people.
We hope you'll find them as useful and fascinating as we have. We'd also like to send a big thank you to Patricia Sarmiento from the Public Health Corps, who brought many of these resources to our attention.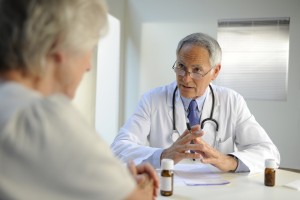 1. How to Talk With Your Doctor
Senior Health @ National Institute of Health
This article can help you or your loved ones improve the doctor-patient relationship (and thereby stay healthy!) through improved communication and preparation. By building a partnership with your doctor, you can be sure to cover everything you need to discuss, and make the most of your visits. The NIH also offers a chart to help keep track of medicines.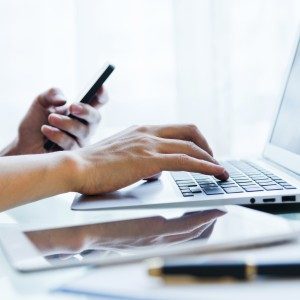 2. 22 Senior Health Risk Calculators for Healthy Aging
Calculators.org
Here's a collection of links to special calculators that tally elder abuse risk assessment, lifestyle factors and numerous others related to healthy aging. They're all free, so you can use any you like.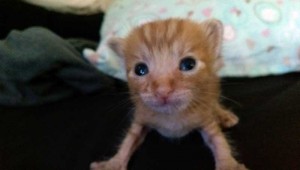 3. Cats and Seniors
American Humane Association
Mood and health go hand in hand, so fuzzy pets aren't only fun—they're good for you, too. What dog people might not realize is that cats are also really fun. Owning a cat also brings health benefits to the whole family, and seniors in particular. Dogs require more training, care, and exercise, which makes them less suited for those who don't wish to or cannot take the responsibility for canine needs.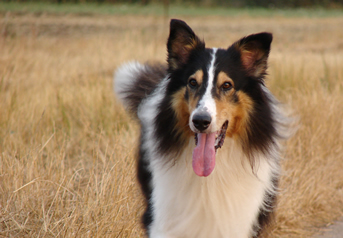 4. The New Breed of Service Dog: Canine Caregivers
for Dementia and Alzheimer's Patients
Rover.com
Dogs are more than just best friends: therapy dogs can act as service animals for a variety of disabilities. With the right training, well-tempered dogs can improve a person's independence, social life, confidence and mood. They provide cognitive stimulation in any setting, reignite their human companions' interest in the world around them, and so much more. Even just visiting a therapy animal from time to time has demonstrated health benefits.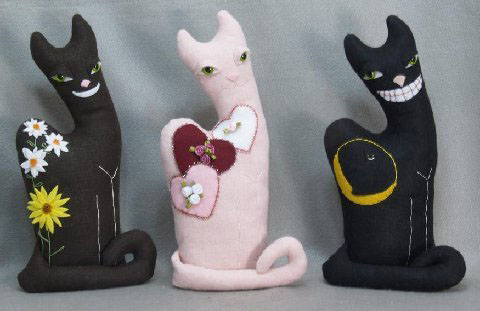 5. Help Support Pets for the Elderly
Pets for the Elderly Foundation
The Pets for the Elder Foundation helps pay the fees to participating animal shelters throughout the United States for senior citizens (age 60 and over) who adopt a companion dog or cat from a participating shelter. You can learn about them and lend them your support through their website.

6. Older Adults & Anxiety
Anxiety and Depression Association of America
The scientific understanding of anxiety in older adults trails is still unrefined in comparison to Alzheimers or depression. The ADAA can help you recognize symptoms of an anxiety disorder and figure out the best way to treat them. They offer pointers on how to talk to elderly parents about their anxieties, as well as direct advice for the anxious.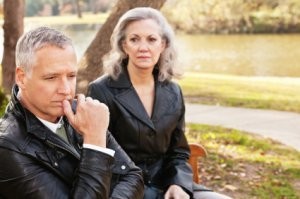 7. Seniors & Drugs
NCADD
According to the NCADD, "it has been predicted that by the year 2020, the number of persons needing treatment for a drug abuse and addiction will double among persons aged 50 or older." They break down myths and state the facts about drug problems as they concern older people.
8. Ultimate Guide to Rehab & Medicare: The Ultimate Guide to Addiction Treatment for Seniors with Medicare
Discovery Place
With the senior population set to double over the next 35 years, senior citizens' special susceptibility to alcohol and drug abuse looms at an epidemic scale. The link has a checklist assessment for addiction and tips for navigating the medicare system to find treatment.
10. StopFraud.gov
The link's chock full of resources, from tips on avoiding scams & swindles to guides for managing someone else's money, with help for elders as well as their children, to information about the top scams and defensive measures against them.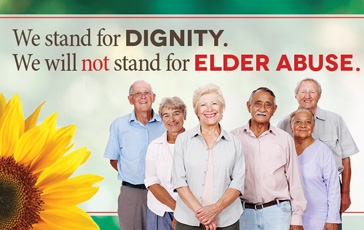 11. National Center on Elder Abuse
The U.S Administration on Aging
The NCEA is an organization that brings lawmakers, social service and healthcare practitioners together with researchers, advocates and families. They offer lots of research on their website for the public to use. They also have training curricula, webinars and podcasts geared toward various professional and general audiences. See also our site dedicated to this concern: StopHawaiiElderAbuse.com.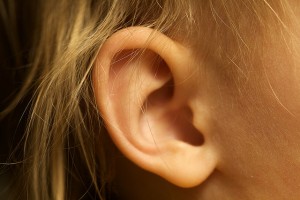 12. Rights for Those With Hearing Loss
Ovation Hearing
Persons with hearing loss have won in at least a few noteworthy cases. At the link are extensive resources for advocacy on behalf of the hard of hearing. It includes resources for all 50 US states, and links to several organizations operating exclusively on behalf of hearing loss sufferers in Hawai'i.