We've previously posted a roundup of Hawai'i-based community resources on elder abuse, which can show you where to turn if you are concerned about the well-being of any older person or need to report a problem. In the spirit of that post, we are presenting a new collection of 10 free online resources, which run the gamut of health issues for older people.
We hope you'll find them as useful and fascinating as we have. We'd also like to send a big thank you to Patricia Sarmiento from the Public Health Corps, who brought many of these resources to our attention.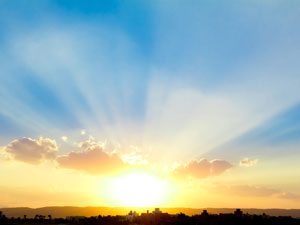 1. How to Cope with Sudden Illness or Disability
Disabled World
The whole world is upside down and you are in the middle of it believing life will never be the same again with you just being miserable fighting your illness or disability. You might lose your friends because you will no longer be able to socialize as you used to. This is also the time to find out who your real friends are.
2. Top Tips for Getting Fit if You're Disabled
DisabilityHorizons.com
Want to get fit but assume using a personal trainer would be out because of your disability? We talk to Dom Thorpe, a personal trainer specialising in helping people with all kinds of disabilities get fit. Read on to see how you can get fit too.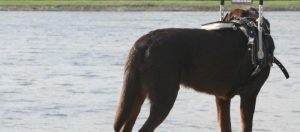 3. Learn About the Different Types of Service Dogs
Anything's Pawsable
Did you know there are over a dozen different specializations for Service Dogs? Have a look at this article if you're curious what all these types of Service Dogs are, and what they do.
4. Preparing for Disaster for People with Disabilities and other Special Needs [PDF]
The American Red Cross
For the millions of Americans who have physical, medical, sensory or cognitive disabilities, emergencies present a real challenge. The same challenge also applies to the elderly and other special needs populations. Protecting yourself and your family when disaster strikes requires planning ahead. This booklet will help you get started.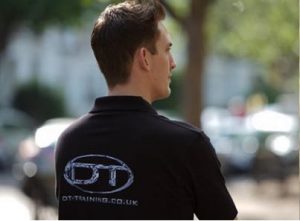 5. How to Stay Physically Active
Washington University Healthy Aging & Physical Disability Rehabilitation Research & Training Center
Exercise is a proven way to improve the health, physical functioning and well-being of older adults who have disabilities. This article has more information about the myriad benefits to regular exercise, as well as helpful advice about how to come up with an exercise plan, get started, and keep up with exercise.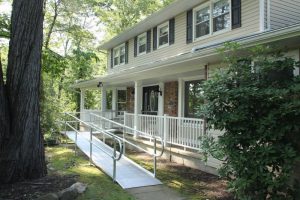 6. Grants for Home Modification: 16 Resources for Homeowners with Disabilities
HomeAdvisor.com
There are many grants available to disabled persons for home modifications to help better accommodate them. It's heartening to see how many organizations are making it their mission to provide comfort and safety through these grants. Here is a collection of sixteen of those grants, with a good summary of background information about the American Disabilities and Fair Housing acts.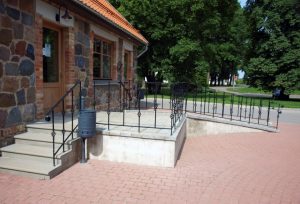 7. The Ultimate Guide to Home Accommodations for Persons with Disabilities
Redfin.com
Nearly 57 people in the US live with a disability. Ensuring the places they live provides support and helps them lead happy lives should be a top priority. This guide covers every area of the home with recommendations for how to make the home a fulfilling place where people with disabilities can thrive.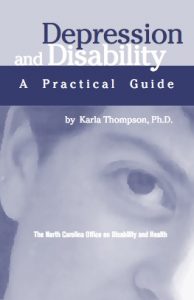 8. Depression and Disability: A Practical Guide [PDF]
The North Carolina Office on Disability & Health
Depression is a serious medical problem that is often misunderstood. Fortunately, effective treatments are available. As one of the most common "secondary conditions" among people with disabilities, recognizing depression and seeking treatment is very important. This free guidebook helps explain what depression is, why it occurs and how it can be treated.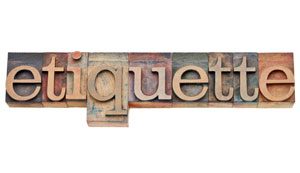 9. Disability Etiquette
United Spinal Association
This booklet has tips to follow for anyone—with or without a disability—who wants to interact more effectively with people with disabilities.

10. Violence against Persons with Disabilities
Western Regional Coalition to End Violence
Disabled populations are especially likely to be victimized by physical violence, sexual violence, psychological or emotional abuse. Victims seldom report abuse or neglect. This article has information on the factors that make people susceptible to violence, how to recognize signs of abuse or neglect, and how to help someone victimized in these ways.