TENNESSEE MESOTHELIOMA LAWYERS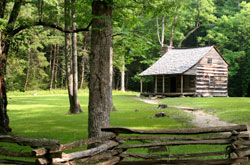 Landlocked in the heart of the South, Tennessee was fortunate to escape a few high-risk industries such as shipyards, shipbuilding and mining. However the residents of this state have still faced widespread exposure primarily through the paper industry, public utility companies, and power plants.
Home to many paper and pulp companies, the king of these is the International Paper Company. Headquartered in the city of blues, it is now known that this paper making powerhouse used asbestos in its daily operations and is responsible for exposing thousands of its workers to asbestos.
Other industries that popped up at a time when Tennessee's economy most needed a boost, included public utility companies and power plants. The Tennessee Valley Authority, established in 1933, is the largest public utility company in the nation and was tasked with the large responsibility of powering up the entire South. Similar to the paper industry, public utility companies and power plants were in search of a cheap, durable material that they could use to insulate various parts from fire, heat and electricity. Asbestos was used in all types of parts and equipment, including (but far from limited to) generators, electrical panels, electrical wires, protective gear, motors, and heavy equipment. The result of such widespread use throughout major industries and employers was a daily exposure to asbestos by thousands of unsuspecting workers and their families.
Asbestos was also used heavily in the construction industry. Whether building private homes, commercial buildings or any other structures, materials containing asbestos were regularly used. Many building materials such as wall plaster, wallboards and heating units pose a risk for asbestos exposure.
OCCUPATIONS AT RISK
Below is a list of occupations that put Tennessee workers at a known risk of asbestos exposure. If you worked in one of these occupations in the 1980s or earlier, there is a good chance that you were exposed to asbestos:
Automobile Mechanics
Carpenters
Construction Workers
Drywall Tapers
Electric Power Linemen & Cable Men
Electricians
Furnace Men, Smelter-Men & Pourers
Garage Workers
Heavy Equipment Mechanics
Industrial Plant Workers
Insulators
Machine Operators
Machinists
Mechanical Engineer
Millwrights & Mill Workers
Mixing Operators
Molders
Painters
Pipefitters
Plasterers
Power Plant Workers
Roofers and Slaters
Welders
JOBSITES WITH KNOWN ASBESTOS EXPOSURE
The following is a list of some of the Tennessee jobsites where there is a documented use of asbestos products. If you or a family member worked at one of these places, you may be at a heightened risk of asbestos disease.
If you believe that you may have been exposed to asbestos at your own job, please contact a mesothelioma attorney for more information. There are many other jobsites in Tennessee where asbestos was used.
Power Plants
Central Heating Plant
Watts Bar Nuclear Power Plant
Paper and Pulp Industry
International Paper Co.
Anderson Tully Lumber Co.
Bowaters Southern Paper Co.
Calhoun Paper Mill
Cedar City Mills
Hammerville Paper Mill
Public Utility Companies
Tennessee Valley Authority Power Plant
Tennessee Electric Power Co.
Other Industry
Atlas Chemical Inc.
Aluminum Co. of America
Bon Air Coal and Iron Co.
Bridgestone Tire Manufacturing
E.I. Dupont DeNemours & Co.
Smalling & Co.
Tennessee Copper Co.
Velsicol Chemical Co.
MESOTHELIOMA IN TENNESSEE
Major cities such as Memphis, Nashville, Knoxville and Chattanooga where industrial work was heaviest tended to incur the most deaths related to asbestos. However cities spread throughout the state still incurred their own share of asbestos related deaths. In the last two decades of the twentieth century, a total of 650 deaths linked to asbestos exposure were reported. Of those deaths, 230 were a result of asbestosis, while the remaining 420 were due to mesothelioma, a very aggressive cancer that targets the lining of the lungs and abdomen.
Both rare and vicious, mesothelioma has a long latency period. This means that a person usually develops mesothelioma long after the initial exposure to asbestos – usually between 10 to 50 years later. However, due to the aggressiveness of mesothelioma, once a person is diagnosed, they typically pass within one or two years.
TENNESSEE MESOTHELIOMA LAWYER
Galiher DeRobertis & Waxman has worked on behalf of workers from Tennessee to help them recover compensation for their mesothelioma caused by asbestos exposure. If you have been diagnosed with mesothelioma, and you believe you were exposed to asbestos in Tennessee, it is important that you contact a skilled attorney with experience in asbestos litigation. In addition, time is of the essence, because you have a limited amount of time to file suit.
We urge you to contact one of our mesothelioma lawyers for a free consultation. We can help you investigate the sources of your exposure, and determine what companies were responsible.