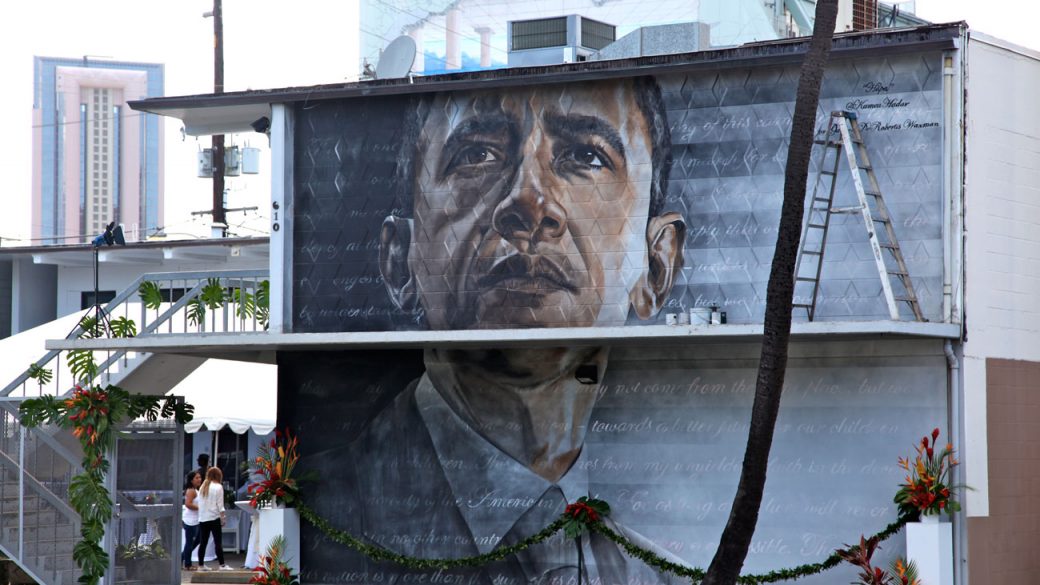 The Hapa Mural Is On Display Now!
In the last week of May, 2016, the firm announced it was working with local artist Kamea Hadar, who created a mural that will serve as a tribute to President Barack Obama for his service as the 44th President of the United States, former resident of the State of Hawaii and respected representative of a mixed ethnic heritage known in Hawaii as hapa. The mural was unveiled on June 3rd, and can be seen on the side of the Gary Galiher Law Building facing out toward Ward Avenue.
Update Required
To play the media you will need to either update your browser to a recent version or update your
Flash plugin
.
"It's highly significant, what President Obama has accomplished," said our senior partner, Gary Galiher. "He became the first president to truly represent and promote a better understanding of ethnic diversity. During his term, he also showed the world a little bit more about what the Aloha spirit represents in Hawaii. We are proud of his accomplishments and know that his future has much more in store for the people of the United States."

Hadar, who is also hapa, and born in Hawaii of a Japanese/Korean mother and Israeli father, has become a recognized local artist for his work with Pow! Wow! Street art festival, as well as his large-scale murals that can be found in cities around the world. As the lead director of Pow! Wow! Hawaii, he has been transforming the industrial spaces in Honolulu with the annual gathering of artists from around the world. Kamea, who currently resides in Honolulu, is also the youngest board member of the Hawaii Arts Alliance.

"I love to support and acknowledge those who are able to inspire people around the world, especially those from my hometown!" said Hadar. "Being hapa myself, I am proud to be able to create this piece to honor President Obama as someone who is ethnically diverse and supportive of racial equality."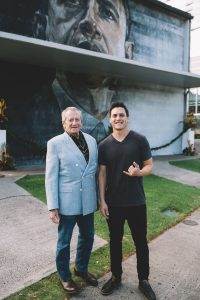 "Hawaii is an amazing melting pot of different races and cultures, which creates people with open minds and broadened horizons," said Hadar. "With ease of travel, the Internet and social media, Hawaii has quickly transformed from a small island in the middle of the Pacific into an amazing hub with hybrids of culture."

"This is not a political statement," said Galiher, "this is a 'thank you,' President Obama, for showing us just what is possible and representing Hawaii well. We hope that there will be many more ethnically diverse presidents to come who will also serve our country with dignity and promote respect between cultures."

Work on the commissioned mural began May 11 and was unveiled on June 3. Anyone who would like to view the progress of the work can see it on from the Ward-facing side of our Honolulu office, located at 610 Ward Avenue.